Due to the cost of press release, we want ours to stand out from the crowd and have an impact. There's a good way how to write a press release and then there's a bad way. Commit any of these errors and your efforts and dollars will go to waste.
---
If money is the root of all evil, why should we save money? That's a joke. Saving money should be right up there on our priority list, together with making more of it.Here are the 10 best ways to save money in the office.
---
Someone from the International Space Station may be taking a look at your website right now! Is this an April Fools Day joke?
---
Ever get the feeling that time moves slower in the office than anywhere else? Entertain work colleagues and yourself with these 5 desk toys that will surely decrease your productivity, if only for a few minutes.
---
Studies have found that the toilet can be up to 150 times cleaner than a phone or the keyboard. Some of the most dangerous bacteria can be found on every day objects, some of which you may be touching right now.
---
If you find yourself getting sleepy at your desk by 3 P.M., drinking green tea is a far better choice than coffee if you're looking for a quick pick-me-up. Matcha green tea, a finely-milled green tea powder, is full of beneficial antioxidants found in green tea leaf that improves health and well-being. Even if you don't like tea, drinking matcha tea as part of a healthy diet is recommended.
---
The largest robbery most of us ordinary citizens would endure statistically is credit card fraud, car theft or residential break-ins. More often than not, criminals will steal cash or items that can easily be sold for quick cash. How much cash do you think has been the largest robbery of all time? It's truly shocking!
---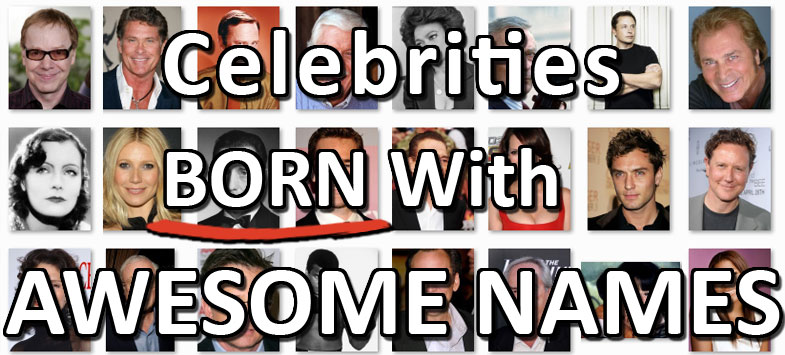 In the world of business or entertainment, printing your ordinary name on a business card looks like you're handing out a sample from the printing company. That's one reason why celebrities use a stage name to make themselves seem more interesting. The luckiest of us who are born with awesome real names don't need to worry so much. Take a look at some famous names you thought were stage names, but are in fact real birth names.
---
Using a stage name has become common place and quite often the famous names we've grown to know and love are not the celebrity's real names at all. In the world of entertainment and business, perception matters and your name can have a large impact on first impressions. Thank your parents if you were born with an awesome name. For the rest of us, celebrities included, a stage name or pen name could make the world of difference.
---