<!- google_ad_section_start ->
40 Birthday Quotes And Best Wishes That Won't Ruin Their Special Day
<!- google_ad_section_end ->
<!- google_ad_section_start -> Not a year goes by without a birthday or two to celebrate and best wishes to write on cards, so coming up with unique birthday quotes for friends, family and colleagues can become a real head scratcher.
It's easy enough to buy a birthday card with cheesy happy birthday quotes, but what makes your card special are the words that you write yourself.
Add a bit of flair, personality and humor to your birthday wishes and we've compiled a bit of help here for you.
Birthday Quotes and Birthday Wishes
1.
"Age hasn't spoiled you a bit!"
2.
"As you get older, three things happen: The first is your memory goes, and I can't remember the other two."Norman Wisdom
3.
"Few women admit their age. Few men act theirs."
4.
"My Birthday! What a different sound that word had in my youthful ear."Thomas Moore
5.
"There must be a day or two in a man's life when he is the precise age for something important."Franklin Adams
6.
"Our birthdays are feathers in the broad wing of time."Jean Ritcher
7.
"Birthday is a salty word if you're not a fan of cake and ice cream."Greg Evans
8.
"The secret to staying young is to live honestly, eat slowly, and lie about your age."Lucille Ball
9.
"Most of us can remember a time when a birthday – especially if it was one's own – brightened the world as if a second sun has risen."Robert Lynd
10.
"The old believe everything; the middle aged suspect everything: the young know everything."Oscar Wilde
11.
"A man who views the world the same at fifty as he did at twenty has wasted thirty years of his life."Muhammad Ali
12.
"One should never trust a woman who tells her real age. A woman who would tell one that would tell anything."Oscar Wilde
13.
"May you live to be 100 and may the last voice you hear be mine."Frank Sinatra
14.
"Aging seems to be the only available way to live a long life."Kitty Collins
15.
"Success is like reaching an important birthday and finding you're exactly the same."Audrey Hepburn
16.
"The worst gift is a fruitcake. There is only one fruitcake in the entire world, and people keep sending it to each other."Johnny Carson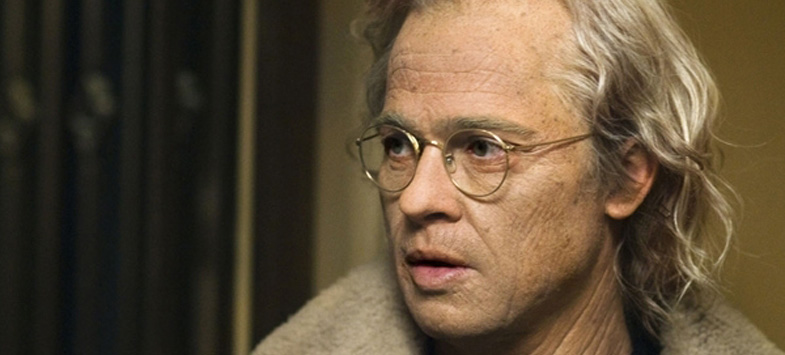 17.
"Life would be infinitely better if we could be born at the age of eighty, and gradually approach eighteen."Mark Twain
18.
"At times is it seems that I am living my life backward, and that at the approach of old age my real youth will begin."Andre Gide
19.
"Youth is the best time to be rich, and the best time to be poor."
20.
"For all the advances in medicine, there is still no cure for the common birthday."John Glenn
21.
"All the world is a birthday cake, so take a piece, but not too much."George Harrison
22.
"The heyday of a woman's life is the shady side of fifty."Elizabeth Staton
23.
"Time and Tide wait for no man, but time always stands still for a woman of thirty."Robert Frost
24.
"Birthdays are nature's way of telling us to eat more cake."
25.
"Grow old along with me the best is yet to be."Robert Browning
26.
"It is lovely, when I forget all birthdays, including my own, to find that somebody remembers me."Ellen Glasgow
27.
"Artificial intelligence is a wonderful thing. I told my computer that today is my birthday, and it said that I need an upgrade."
28.
"A lighter? We're going to need a flamethrower to light up your candles!"
29.
"A true friend remembers your birthday, but not your age."
30.
" I hope that your big birthday involves a cool day and a hot night."
31.
"If you keep lying about your age, you should invite us more often to celebrate your Birthday. Not just once in a year."
32.
"Today you are You, that is truer than true. There is no one alive who is Youer than You."Dr. Seuss
Also see
35 Dr Seuss Quotes That Are Full Of Hidden Wisdom
.
A Few More Birthday Quotes
33.
"If a girl says not to get her a birthday present that means get me a birthday present and make sure it's jewelry."Kami Garcia
34.
"With mirth and laughter let old wrinkles come."William Shakespeare
35.
"Some people, no matter how old they get, never lose their beauty – they merely move it from their faces into their hearts."Martin Buxbaum
36.
"I wanted to give you the best birthday greeting ever…But this card was all I could afford."
37.
"Blowing out another candle should mean that you have lived another year with joy and you've made this world a better place. Make every day of your life and every candle count."
38.
"Whatever with the past has gone, the best is always yet to come."Lucy Larcom
39.
"To me, fair friend, you never can be old. For as you were when first your eye I eyed. Such seems your beauty still."Shakespeare
40.
"Despite all of the advances in medicine, there is still no cure for the common birthday."
Happy birthday to whoever is the recipient of your birthday quotes and best wishes.
<!- google_ad_section_end ->
EXCLUSIVE DOWNLOAD AVAILABLE
Enter your
Twitter username
below to
receive this
FREE eBook
PDF download.